Events08/04/21
The Apo Barking Street Food Market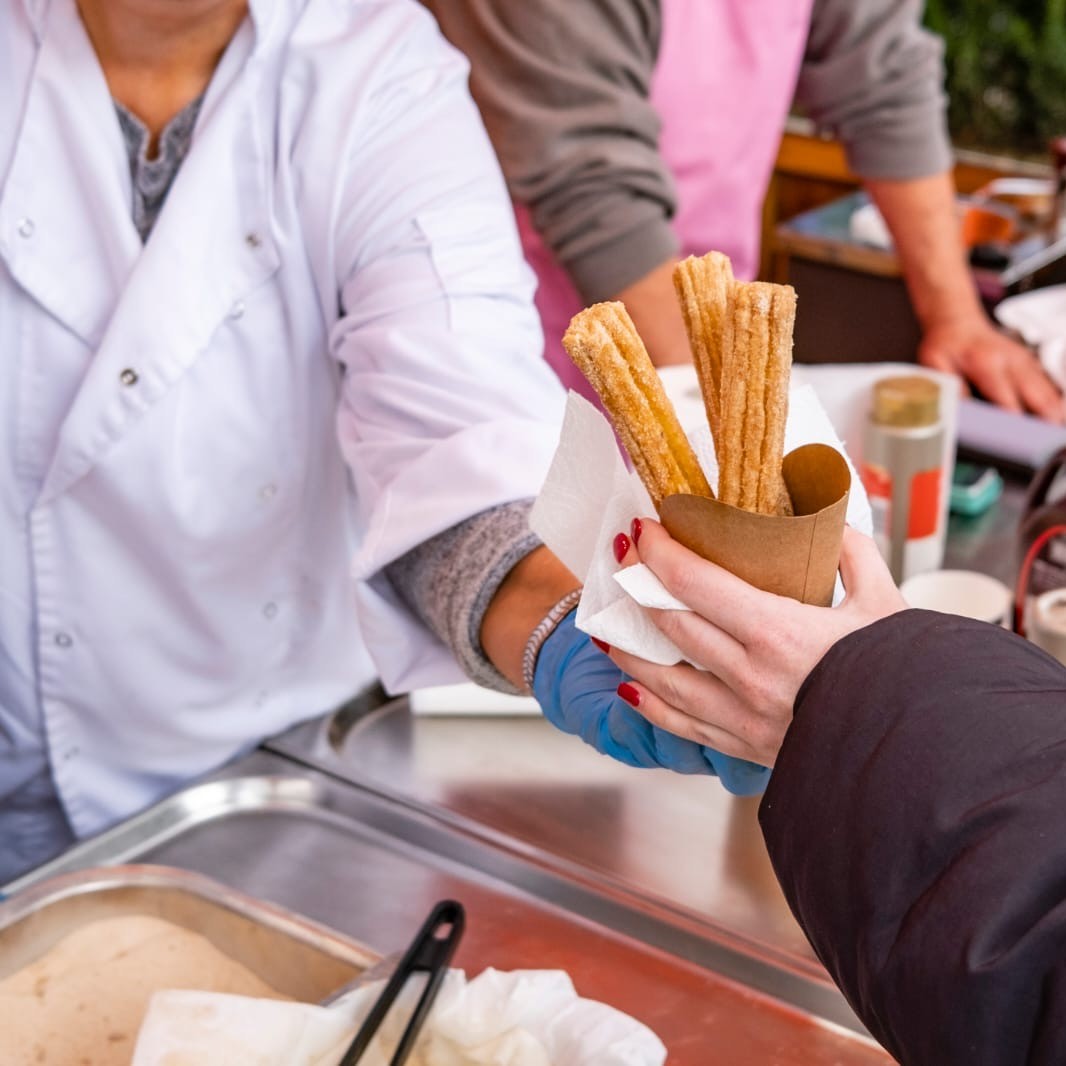 You're the chocolate to our churro, the bao to our bun - as things open up again, we are in for some serious fun. Join us in East London at the Apo Barking open-air Street Food Market on 17th April to celebrate the first weekend of al fresco eating alongside your local community.
Saturday 17 April from 11am – 3pm | Barking Wharf Square, Barking IG11 7ZQ
Hot or cold? The choice is yours.
Sweet or savoury? How about both.
What's your flavour? There's something for everyone.
About the Apo Barking Street Food Market
In partnership with Ace Events, you can look forward to a variety of artisanal cuisine and a scrumptious selection of locally sourced products, hot food, juices, coffees and cakes. The range of food vendors include:
🥘 Bharuch 2 Bombay Indian Street Food
🌮 Mexican street food
🥠 Chinese street food
🥯 Hot salt beef bagels
🥞 Crepe Lab
& more
Located at 1 Barking Wharf Square
Located on the River Roding, directly opposite Abbey Park, the Apo Barking open-air Street Food Market will welcome residents and East London locals alike. The Apo Barking Street Food Market is well worth a trip out to Zone 4 to explore a new part of London in the sunshine - why not make a day of it with our Spring Guide of things to do in Barking.
Future Barking Apo Events
The first of many events, the Apo Barking Street Food Market marks the beginning of an exciting program of events that will be available to Apo Barking's residents, including live music gigs and membership offers from local businesses such as the Barking Canoe Club. Watch this space for more details of future events.
Social Distancing at the Street Food Market
Please note social distancing measures will be in place – please act responsibly.  To keep customers, traders and staff as safe as possible customers will be asked to wear masks, social distance and adhere to the markets one-way system when purchasing. Consumption of food and drink will be prohibited within the market and must be taken away from the site. We also encourage anyone experiencing COVID 19 symptoms to not attend and recommend that people in the borough get a rapid test before attending at one of the 3 walk-in test sites in the borough, which you can visit without an appointment – https://www.lbbd.gov.uk/get-a-coronavirus-test  
Get in touch
For more information, please contact info@aceeventsltd.co.uk