Go al fresco at the best outdoor restaurants in Barking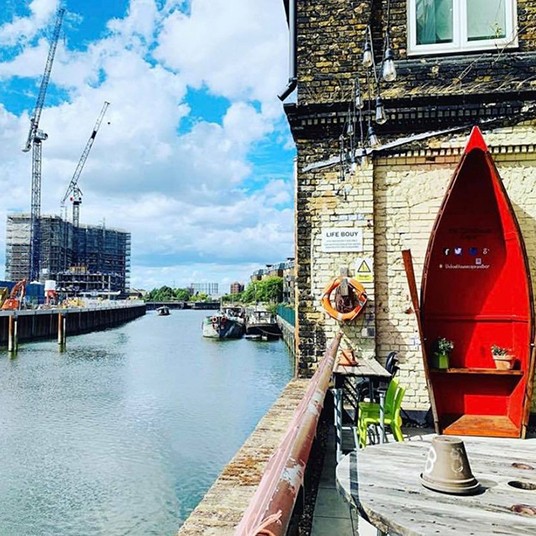 Spring is back and this year, we won't be missing a moment.  Last weekend we celebrated spring and life reopening with the Apo Street Food Market.  With food, drinks, music and dancing there was a buzz of east London energy as the local community came out to play.  In light of lockdown lifting, it's time we celebrate the best of Barking. 
Plenty to do.
Plenty to eat.
A regular for drinks.
Places to meet.
Let's take a look at pubs, bars and restaurants serving food and drink outside in and around Barking.
Best Outdoor Bars and Restaurants near Barking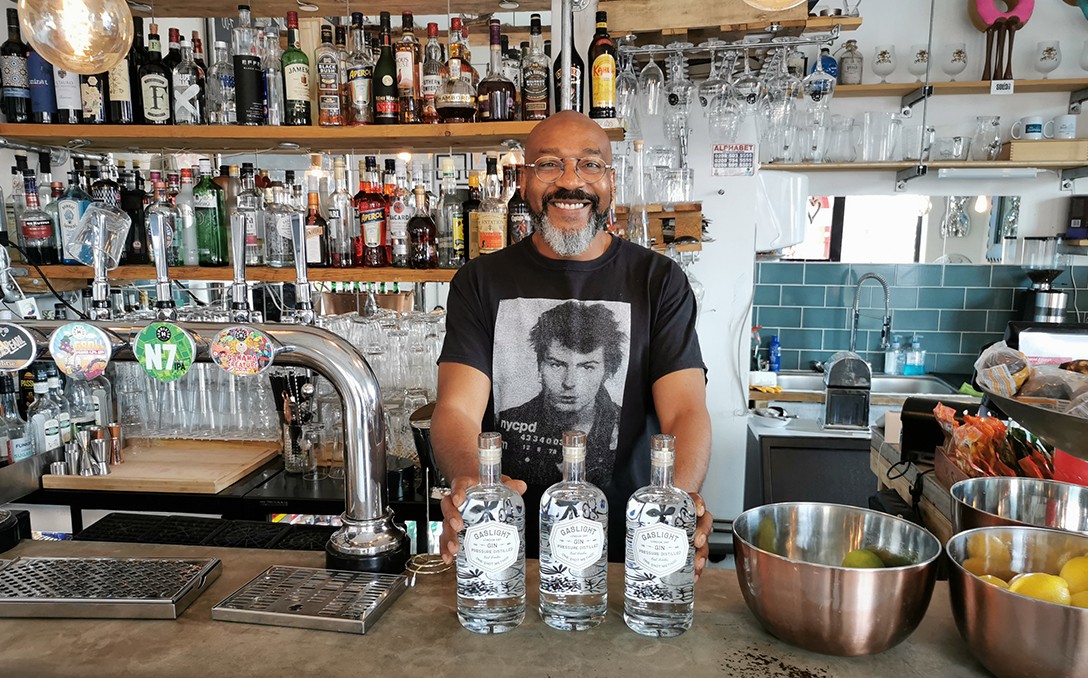 Thanks to the Gaslight Distillery for lending us this image. Gaslight is one of the smallest distilleries in the UK and the first commercial distillery in Newham for over 75 years.
The Boathouse Cafe and Bar
80 Abbey Road The Granary Building, Barking IG11 7BT
The river Roding is full of treasures and gems tucked away along its banks, The Boathouse Cafe and Bar is one of them.  Friends of ours, friends of yours, the team at The Boathouse embody the Barking community.  Head on over to The Boathouse to enjoy live music, fancy cocktails and a bar full of curious and quirky features.
Weekdays: 12am-10.30pm
Weekends: 10.30am-10.30pm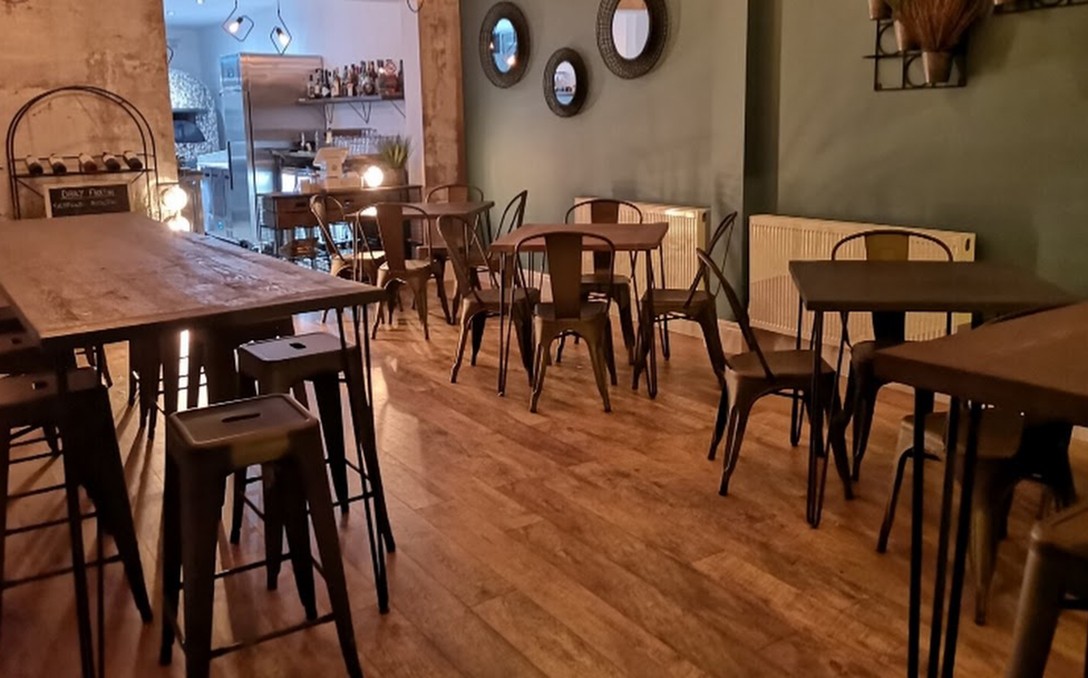 22 Ventidue 
22 Whitebarn Ln, Dagenham RM10 9LH
A slice of Italia, a stone's throw away. What's on the menu tonight? Wooden oven pizza with wine to pair, fresh pasta followed by panna cotta. 22 Ventidue have all your seasonal favourites cooked to perfection. With a 4.9 star rating on Google, mamma-mia, the customers at 22 Ventidue say it all. 
Open daily: 2pm-10pm
Closed Tuesdays
Pubs with Outside Seating around Barking
Pipe Major
1 Yew Tree Ave, Dagenham RM10 7XS
With plenty of outside space, the kegs are re-connected and the oven is back on at Pipe Major in Dagenham. This family friendly pub and beer garden is the go-to for your weekly Sunday Roast, your Marson's ales or your Rothschild fine wines.
Open daily: 12pm-10pm
The Bull
129 High St, Wanstead, London E11 2RL
Weekends in Wanstead are always fun. With plenty of park space, a golf course and a basin, there is plenty to keep you busy. Stop off for a Saturday afternoon drink or a Sunday Roast at The Bull. The reviews rave patio seating and delicious things to eat and drink. Make sure you book though, its popular! 
Daily: 12pm-11pm
Saturday: 11am-11pm
The Cuckfield
31 High St, Wanstead, London E11 2AA
Dare we say the best pub burger east of east London? Parasols, fairy lights and a weekly 'beer of the week', The Cuckfield is your ideal place for an 'all day session' and outside space is ample with fresh and flavoursome home cooked food. 
Mon-Sat: 12pm-11pm
Sunday: 12pm-10.30pm
The Red Lion, E6
80 High St S, London E6 6ET
East Ham sits on the other side of the River Roding. Not far from Apo there is more to explore. We have insider recommendations when it comes to The Red Lion on the corner of Central Park. Enjoy cocktails, Camden Beer and sourdough pizza's in their stunning beer garden - sit back and enjoy as summer rolls in.
Wed-Fri: 3pm-10pm
Weekends: 12pm-10pm
 Forest Tavern, E7
173 Forest Ln, London E7 9BB
Real ales, seasonal food and the all-important asset of the moment; outside space. Forest Tavern has an easy-going feel to it and since their reopening they have introduced new dishes to the menu including their own twist on a classic 'eggs and avo on toast'. Brunch at the Forest Tavern? We'll toast to that.
Open daily: 10am-12pm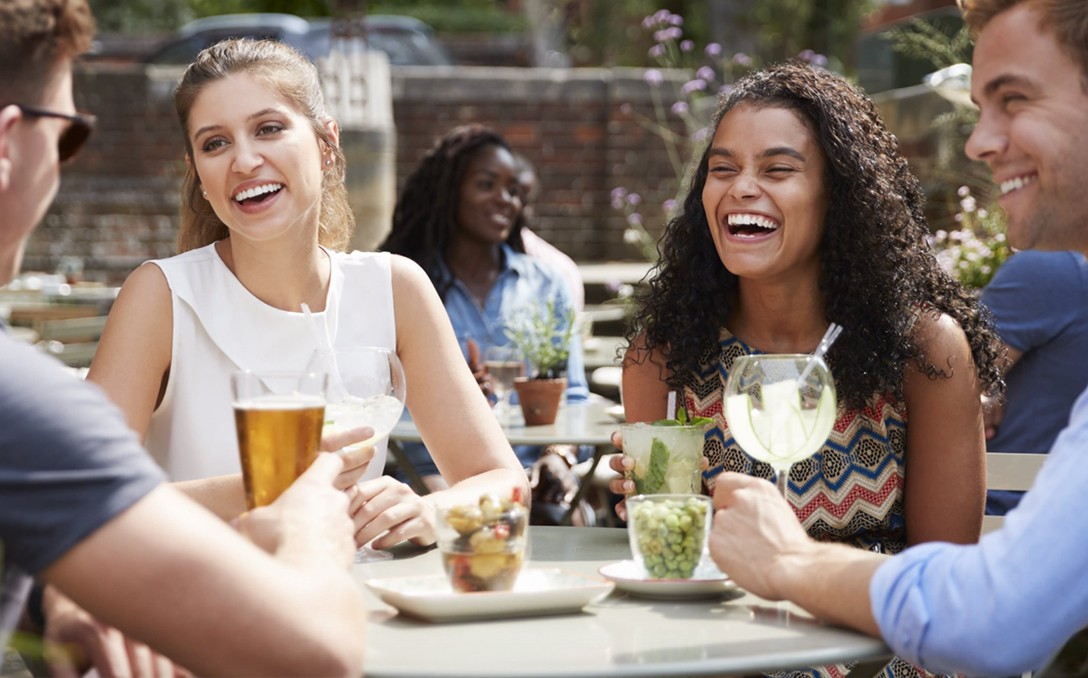 Golden Fleece, E12
Did we save the best till last? You tell us… Sporting a rather large beer garden and boasting burgers alongside all your favourite pub classics, the Golden Fleece is all about friendly service and honest pricing. With safety measures in place, you can walk in or book online. 
Mon-Wed: 11am-9pm
Thu-Sun: 11am-10pm
Ready to go al fresco? See you in Barking. 
Know of somewhere we have missed? Direct message us on Instagram. We'd love to know your favourite places in the area. 
If you are in the area trying one of our highly recommended outdoor restaurants, pubs or bars why not book in for a tour of Apo? Make your appointment here.